Enjoying the beauty at Sweetwater Marina!
Date: June 25, 2019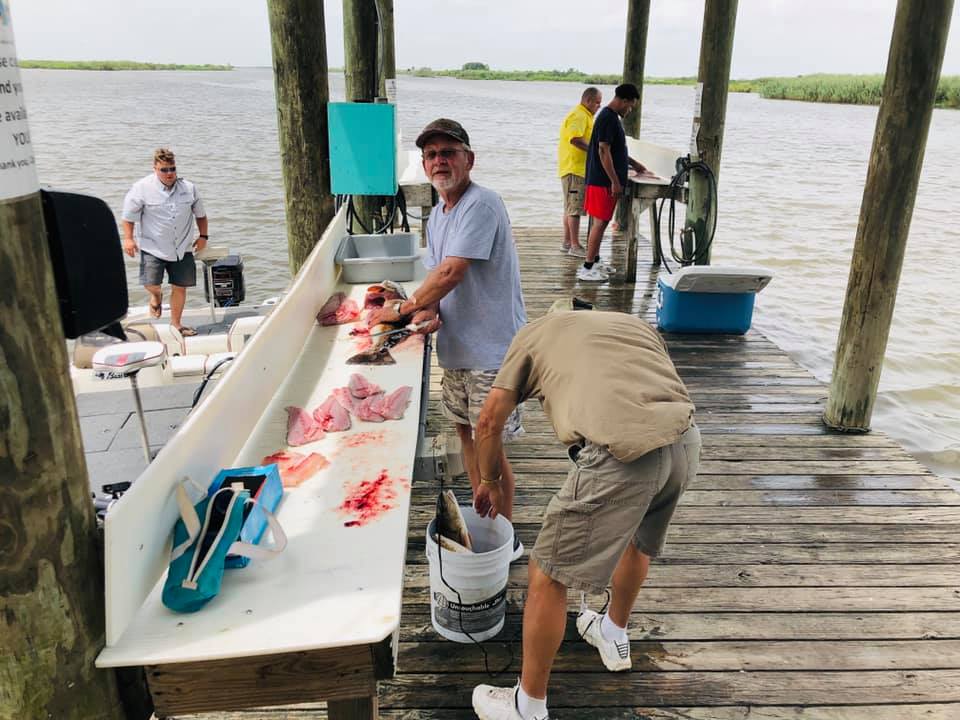 Enjoying the beauty at Sweetwater Marina!
Mr. Mark, Jimmy, Waco, and Zack are lodging at Sweetwater Marina for a few days. The fellas are from MS and MO and are here for their bi-annual trip. The hot spots for today are Lake Leary and Lake John. They caught some beautiful Redfish and Bass.
Want to know where the fish are or need someone to clean you fish? Ask for Tony.
WE HAVE FRESH LIVE SHRIMP!
We also have dead shrimp and plenty minnows too!!
Want to book a Room, Charter or Shed rental? Call Kelly 504-342-2368 Mon-Fri 9-5
Come stop in the bait shop and see what we have… We have NEW tackle in! We have MAPS for sale. The new Sweetwater Marina SHIRTS have arrived $25.00 each!! Don't forget we have; non-ethanol fuel, ice, snacks, and cold drinks.