The start of a good day!
Date: April 24, 2019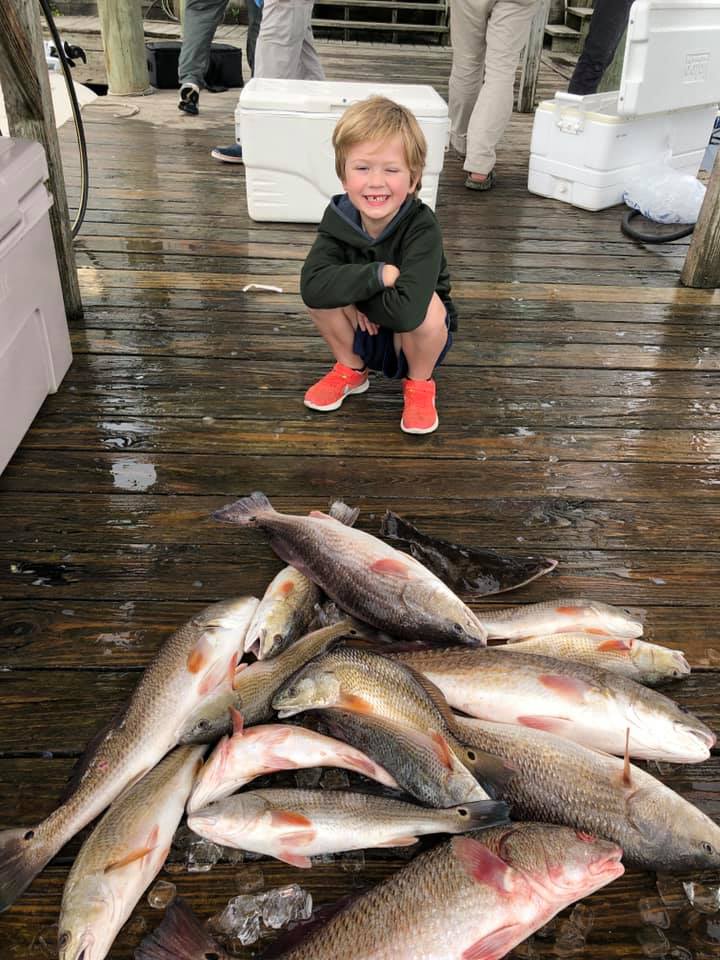 They had lots of dirty water yesterday. Yet a ton of boats went out this morning. The start of a good day!
Capt. Jack and Kevin Ford, from "Louisiana Outdoor Adventures" and "Kevin Ford's Fishing Adventures" went looking for the Redfish. They caught 17 trout, 1 Bass, 6 Redfish, and a drum.
Jim 2 & Jim 3 launched at Sweetwater Marina and went for a fishing trip for a few hours. They quickly caught 9 Redfish near the Pencil and Oak River.
Mr and Mrs Presley, lodging with us at Sweetwater Marina this week, had a 2 day limit of Redfish. We enjoyed having y'all. Hope to see y'all soon 😉🎣
Jack & his dad Brent, and Chris had an awesome day lodging and launching from Sweetwater. Little Jack had the best catch picture of the day. 😉👍
Rustin from Outcast brought Lionel fishing and they caught 6 Redfish and a Bass.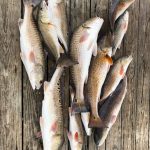 🦐 WE HAVE PLENTY BEAUTIFUL LIVE SHRIMP! 🦐 We also have plenty dead shrimp!!🦐
*Come stop in the bait shop and see what we have… We have NEW tackle in! And MAPS for sale. Don't forget we have; non-ethanol fuel, ice, snacks and tell the the ladies HI 👋.
*WE HAVE A FEW ROOMS LEFT FOR THSI WEEKEND! Want to lodge at Sweetwater Marina Call Kelly to book your room 504-324-2368. Call Monday- Friday 9-5.
*Boat sheds are available, just a few left, call for details 504-342-2368. Call Monday- Friday 9-5.
*Ready to go fishing 🎣 ? So is Capt Jack!! Call to book your charter today!! 504-342-2368 🚣‍♂️ Call Monday- Friday 9-5.
*Want to know where the fish are or need someone to clean you fish?🔪 🔪 Ask for Tony. 🐡 🐠 🐟