Abundance of Trout
Date: May 6, 2019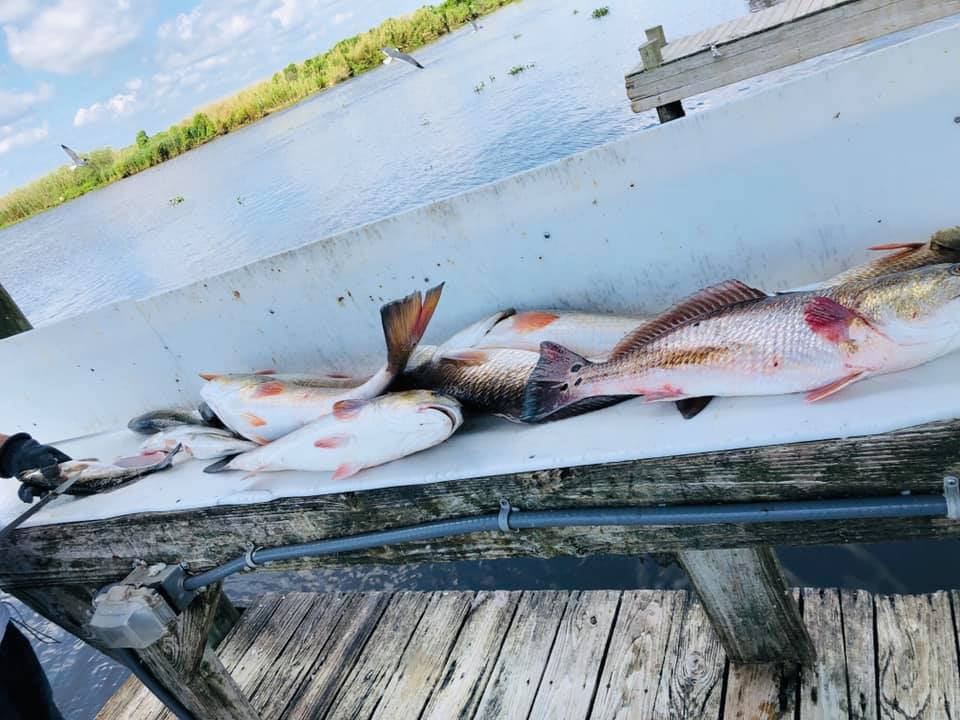 This weekend…. despite the water spout with in site of Sweetwater Marina, was great. There was an abundance of Trout in the Lake John area and the Twin Pipeline, the reports coming from that area were tremendous!
Straight out the gate we had 2 anglers come in with 40 trout in 4 horse before 10 am. Starting the day off right!
Mr. & Mrs. Presley came in before 11 am with 7 Redfish and 5 Trout. That "Reel Pressure" for you. 😉👍
Capt. Jack went fishing with Tony, Brittany, and Brittany they caught 13 Redfish.
Sweetwater's favorite retired MS Men brought in their 4 man limit of Redfish today. We can always count on them to bring in a nice catch.
🦐 WE HAVE BEAUTIFUL LIVE SHRIMP! 🦐 We also have dead shrimp!!🦐 AND plenty minnows !!
*Come stop in the bait shop and see what we have… We have NEW tackle in! And MAPS for sale. Don't forget we have; non-ethanol fuel, ice, snacks and tell the the ladies HI 👋!
Call Kelly to book your room, Charter or Shed rental. Call Monday- Friday 9-5 504-342-2368.
*Ready to go fishing 🎣 ? So is Capt Jack!! Call to book your charter today!🚣‍♂️
*Want to know where the fish are or need someone to clean you fish?🔪 🔪 Ask for Tony. 🐡 🐠 🐟